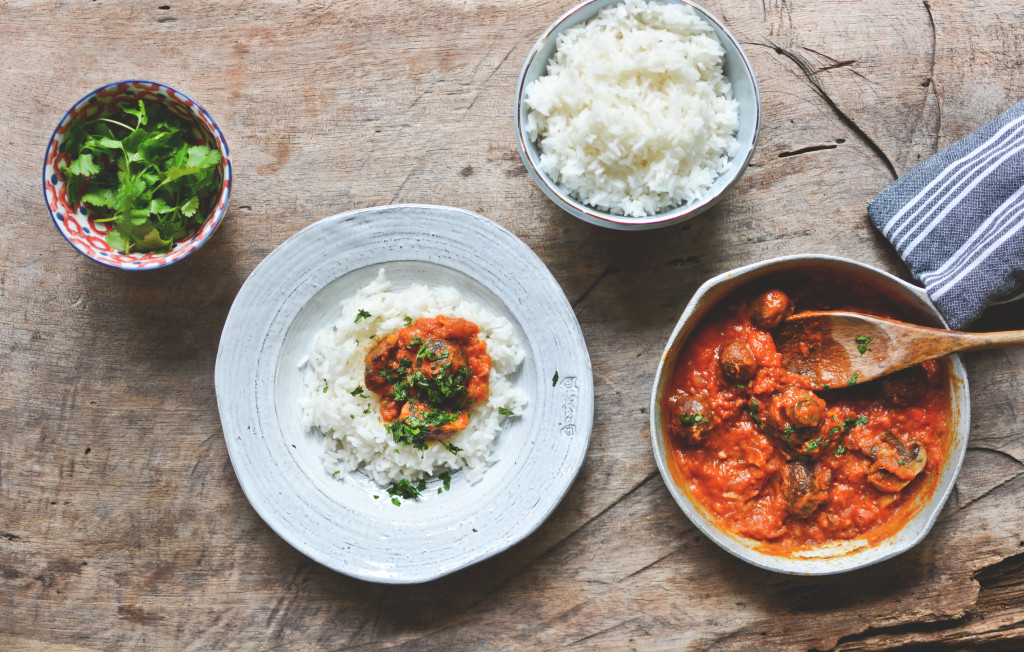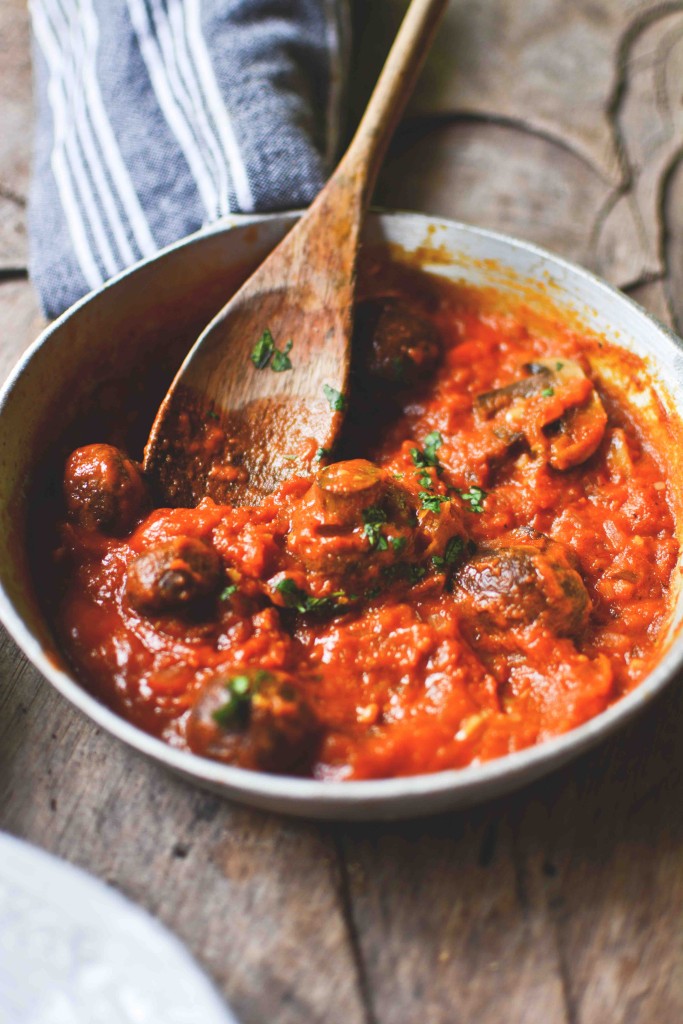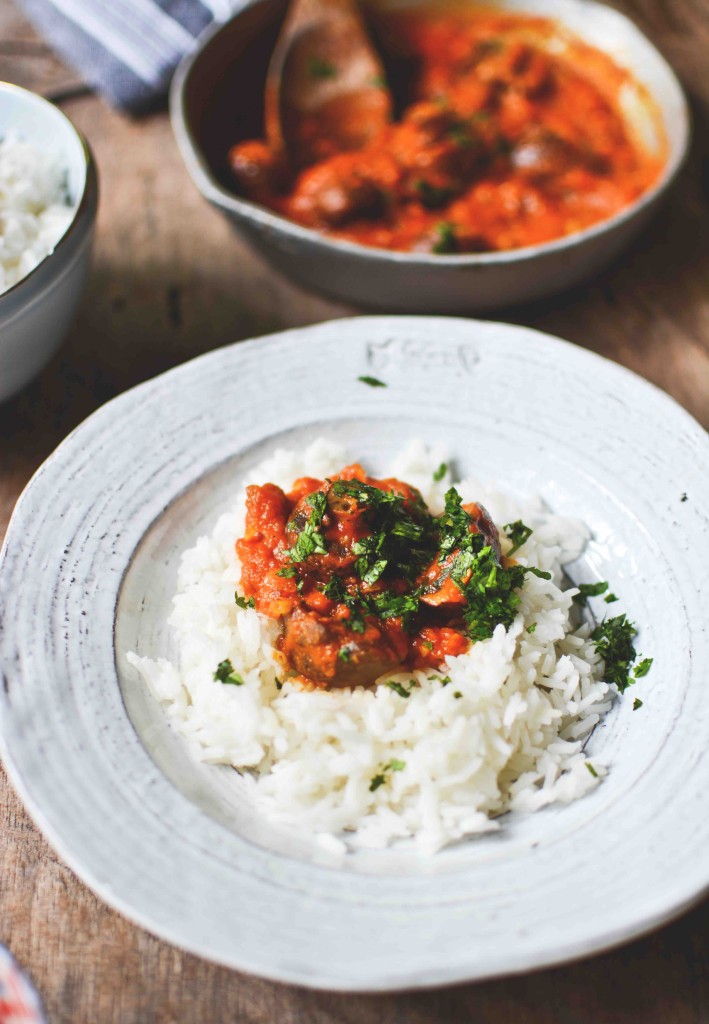 This recipe is calculated for two people, but we recommend making a lot and inviting lots of friends over to enjoy.
INGREDIENTS
2 cups crimini mushrooms, whole
1 tablespoon red curry powder or paste
1 teaspoon chili powder
1/2 teaspoon cumin
1 tablespoon turmeric
1 tablespoon coconut oil
1

1/2

onion
2 cloves garlic
2 thumbs ginger, chopped
1 1/2 cups homemade tomato sauce
Fresh cilantro, to serve
1 cup basmati rice
Salt and pepper
PREPARATION
Cook 1 cup of jasmine rice in 2 cups of water.
Chop the ginger, garlic and onion.

Heat a pan and add coconut oil, curry, cumin, salt, pepper and chili.

Add ginger, garlic and onion. Cook for 5 minutes, stirring continuously.

Add tomato sauce and stir.

Add mushrooms, reduce heat to medium and cover the pan. Simmer for 15 minutes, stirring every 5 minutes.

Chop the cilantro.

Serve the curry mushrooms on a bed of jasmine rice, and cilantro.
Recipe and photography credit to www.comocomecami.com